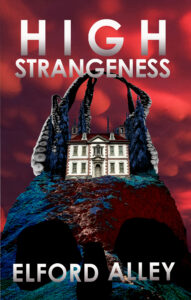 It's here! You can pick up the sequel to Apartment 239, which also acts as a standalone novel, everywhere books are sold! Seriously, you name. Ingram Sparks and beyond! Here's some deets:
The end starts here! High Strangeness is a standalone tale of cosmic horror that also continues the story of Apartment 239. The lone survivor of a massacre and a trio that buy and sell haunted houses must team up to stop the apocalypse. Before you start the novel grab the FREE short story and get introduced to Haze, the Corpse Walker!
Welcome back to Marble Springs!