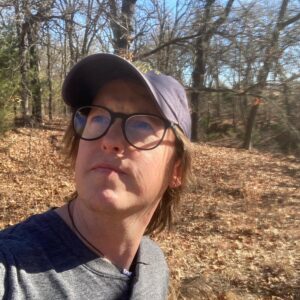 Meet Elford Alley, esq.
Elford Alley is a horror writer and playwright from Texas. His horror-comedy novels Apartment 239 and High Strangeness can be found on Wattpad as part of their Paid Stories program. His stories have appeared in the anthologies Campfire Macabre, Paranormal Contact, Beneath, and Cosmos. You can find his horror story collections and novellas, We Will Find a Place for You, The Last Night in the Damned House, Ash and Bone, Find Us, and In Search of the Nobility, TX Wildman on Amazon and through this website.
His sci-fi play Learned Executioners was produced by The Navigators Theater, and his full-length horror play Ghosts debuted at the Capital Fringe Festival. Elford has also written articles and reviews for Huffington Post, Cracked, and DoomRocket. He enjoys learning about strange local folklore, and dragging his family to visit weird roadside nonsense.