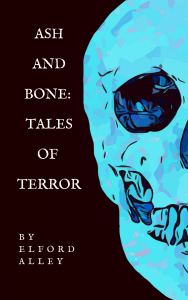 Ash & Bone: Tales of Terror is my second short story collection, and one with a focus on monsters human and otherwise. I was so excited to see two great voices in indie reviews take a look at it!
Well Read Beard is an indie reviewer extraordinaire, and one who loves short stories. His Shorts On Shorts series is a must-watch for any fans of short fiction. If you love indie books, you gotta subscribe. Here's his review of my collection.
Steve Talks Books puts a major focus on all things horror and grimdark, and he was kind enough to take a look at Nature of the Business, the first story in Ash & Bone. Steve has some fantastic interviews with indie horror authors. Again, a must-subscribe.